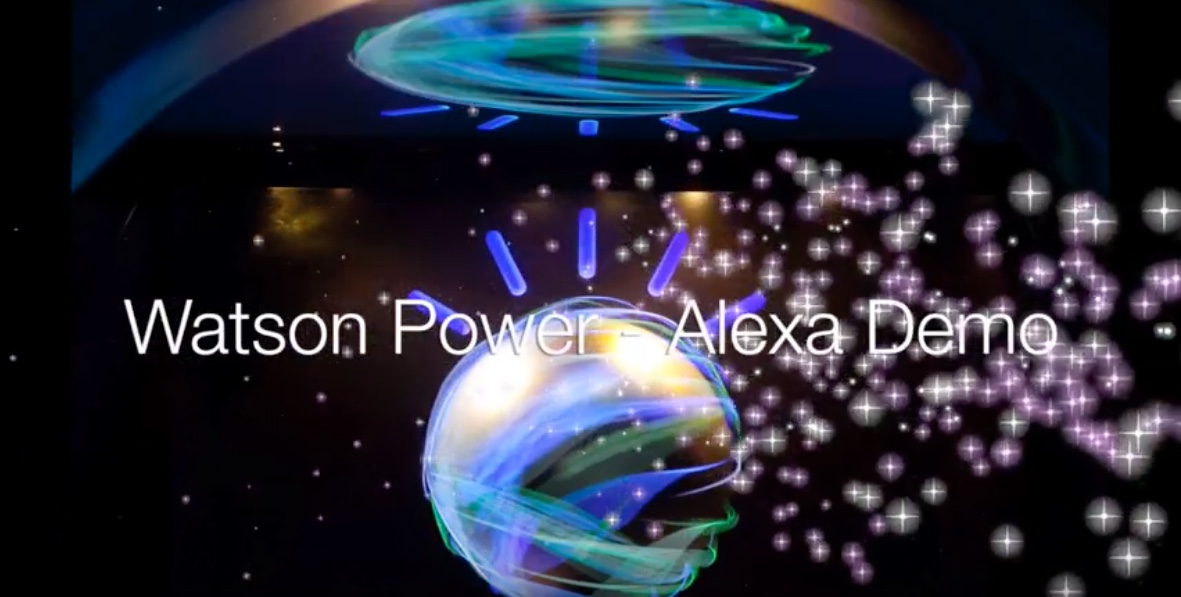 Voice first devices are really taking off with an estimated 24.5 million devices to be sold in 2017, we can see a whole new delivery mechanism for services throughout all business services from banking to insurance, investments to employee benefits. IredDrop has an excellent article on this analysis
Amazon Alexa and Google Home are dominating this market, but one thing is missing! While they are always adding new content to handle the simple question and answer pattern, they miss the mark when you want to have a conversation.
Here's where IBM Watson enters the stage to be the conversation engine for any omni-channel experience. By the way, I have an awesome job, I get to build/innovate technology solutions using Watson to make a game-changing customer experience for companies around the world. Over past few months, I have connected over 10+ channels to IBM Watson through our very special Universal Conversation Gateway, which is a framework we use at IBM to deliver Proof of Technology projects to Fortune 500 clients.
When I integrated Alexa/Google Home to Watson, something amazing happened! Conversations came alive for all interactions within a business, i.e (service inquiries, need-to-know/educational convos, handling transactions due to life events, and break/fix resolutions). My first demo was with a group of chiefs and executives at a large investment firm. When I concluded my demo with the voice activated chat via a mobile iPad app, I turned to Alexa to have a similar conversation about the subject matter. THE ROOM ERUPTED with amazement and some bewilderment! They were astonished that Alexa could hold a conversation! After I explained that Watson powered the conversation, a flood of questions came over me like a tidal wave. How? What? Show Me? Which I did.
[pdfjs-viewer url=http://notovision.com/files/2014/03/Advisors-Role-in-Protecting-Clients-Digital-Assets-On-Wall-Street.pdf  viewer_width=900px viewer_height=600px fullscreen=false download=true print=true openfile=false]
At first I thought this was a one time event. Well, not so. After 10+ visits to all industries, I witnessed the same reaction around the board room table. Wow, I'm on to something here! The next wave of technology is upon us, the tectonic plates are shifting again, people are finally done with the keyboard and mouse to interact with technology!
Think about it, The power of conversation – From the moment you wake up, until the moment you go to sleep, it drives everything we do in life. We have conversations with our family, discussions with our co-workers, and we communicate with companies that handle our personal lives! What if we could harness the most basic element of conversation, VOICE, to change the game for all user interactions?